Twin Announces Roy O'Shaughnessy as Group Chair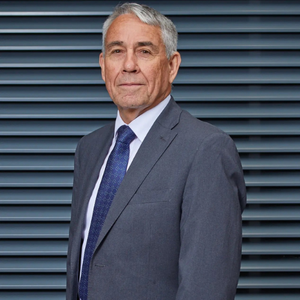 We are delighted to announce that Roy O'Shaughnessy is to be our new Chair.
Roy O'Shaughnessy is the Chair of Bellanno Ltd, and recently retired from his role as the Group Chief Executive of Capital City College Group, London's largest further education college group.
Roy's appointment will support our strategic aim of growing as a national and international provider of services in the education, skills training and employability sectors.
The timely appointment of a new Chair follows a post-pandemic period of tremendous growth throughout our company, particularly in the UK government funded employment and training market, taking advantage of new opportunities such as Skills Bootcamps and Multiply.
Last year, we expanded our scope, reach and capability by acquiring 3SC, a market leader in neurodiversity strategy coaching which has bid successfully for a range of government contracts in the employability, health and justice markets, and eTraining, an apprenticeship and adult education provider operating across London and the Southeast.
We are effectively an exporter of school group travel, language school and work experience services, offering British and international students placements in the UK, Europe and now in Thailand.
Roy O'Shaughnessy said,
"I am delighted to have been invited to chair the Twin Group. I have known Caroline Fox and Jacqui Fox, the Group's founders, since 2009 and have partnered on several contracts. My respect for them and the Twin team is immense. Twin can strategically double in size, has the leadership to meet any challenge and has the innovation required to enter new markets. I am excited about the potential to increase market share, expand into new sectors, and improve the communities in which Twin operates."
Twin Group CEO Caroline Fox said,
"Roy's appointment could not be better timed for us. The team has done a fantastic job here and abroad since markets opened up again after Covid in taking advantage of opportunities for growth. Roy will now lend his experience and sector expertise to enable us to significantly expand further while we ensure that the quality of our provision remains high across all programmes."
About Roy O'Shaughnessy
Before taking the reins at Capital City College Group, Roy was the Group Chief Executive of Shaw Trust, a large charitable organisation delivering a range of employability, education and skills services nationally. Roy was instrumental in the founding of 01 Founders, Visionnaires, and Shaw Education Trust. He led the Group during the mergers of Prospects, Ixion Holdings, Disability Living Foundation, CDG-Wiseability and Shaw Trust/ Careers Development Group.
Most of Roy's roles required substantive commercial acumen, building staff cohesion, eliminating annual deficits, and growing the organisation three to fourfold. Roy has extensive experience in turn-around and strategic growth and creating new growth opportunities. He has also sat on numerous boards. Roy's roles have crossed and blended the for profit, not for profit, government, charitable, and educational sectors.